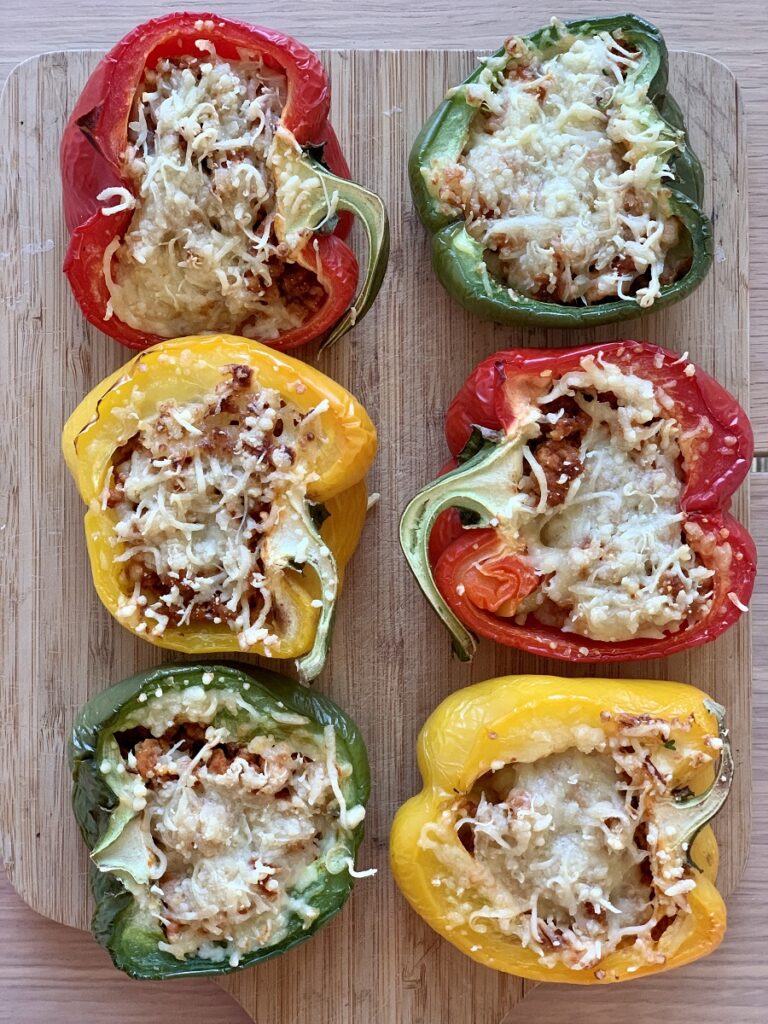 Recipe in Finnish / Resepti suomeksi
These are just super easy and yummy!
I came up with this recipe a few years ago when I was going through a short "low carb" stage. They turned out so good that I have been making them ever since, and every so often.
This is one of those simple and quick weekday meals. You just need to cut the peppers in halves, fry the mince, and the oven will do the rest of the work for you. Cooking only takes 30 minutes or so.
I like to serve the filled peppers with a green salad so that it feels more of a meal. But if I am feeling lazy, we just eat the filled peppers as they are. There's enough veggies in the peppers.
This recipe makes 6 pepper halves. If I make these for the family I will double the recipe, and normally few halves are left over for the next day. For the double recipe I would use a full packet of taco seasoning.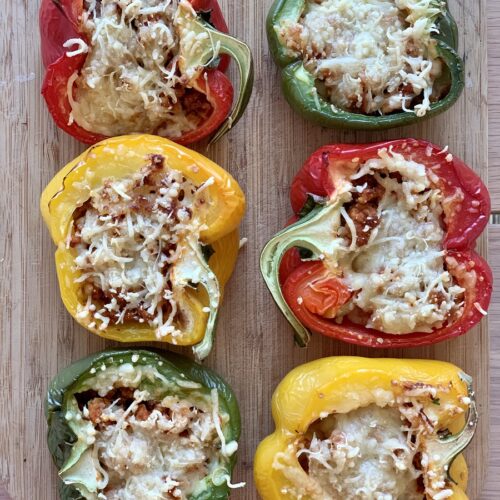 Easy Filled Peppers
Ingredients
400

g

minced beef or chicken

3

red, yellow or green bell peppers

3

tbsp

taco seasoning (or according to taste)

200-300

ml

grated cheese (1 cup)
Instructions
Wash and cut the peppers in halves. Remove the seeds.

Fry the mince and spice it with the taco mix.

Fill the peppers with the mince and sprinkle the cheese on top.

Cook in the oven at 200° C for about 30 minutes.