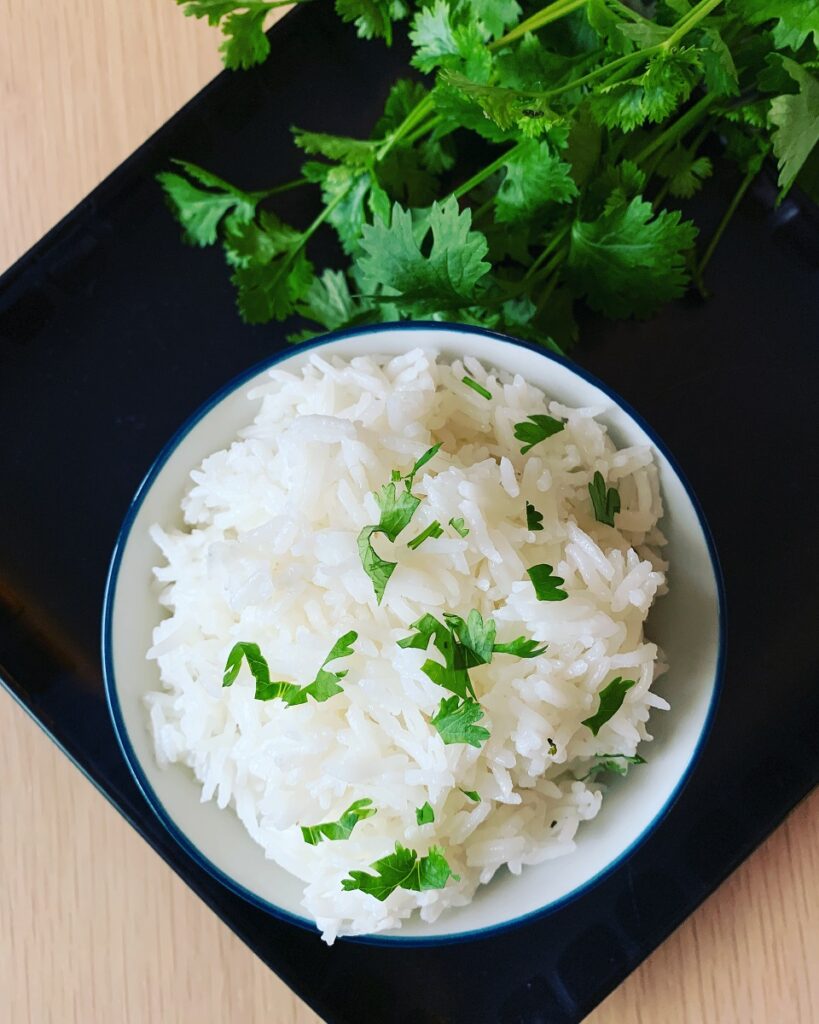 Poorly cooked rice can spoil any meal. Perfect rice should be tender, light and fluffy, grains perfectly separate. With this method you will achieve perfect rice every time.
I mainly use basmati rice in my kitchen, occasionally opting for jasmin rice. Both basmati and jasmine rice have a pleasant aromatic flavour, and the texture just beats any other long grain rice.
This method works for both basmati and jasmine rice. If you are cooking any other long grain rice, I cannot guarantee the same result.
You can cook any amount of rice with this method as long as you keep the rice to water ratio the same, which is 1 part rice to 1,5 parts of water.
Perfect Basmati Rice
Ingredients
1-2

tbsp

oil

300

ml

basmati or jasmine rice

450

ml

cold water

1

tsp

salt
Instructions
Rinse the rice under cold running water until the water runs clear (no longer milky colour).

Place the oil and rice into a pan and mix well.

Add the cold water and salt, and bring to boil, mixing occasionally so that the rice doesn't stick to the bottom of your pan.

Once the water boils, bring the heat down, mix once more through the bottom of the pan, and leave the rice to simmer for 10 minutes under a lid, or until all the water has been absorbed.

Remove the pot from the heat and let it rest for another 5-10 minutes.

Mix by lifting the rice gently with a fork or similar to make sure the rice grains don't stick.

Your rice is ready to be served!