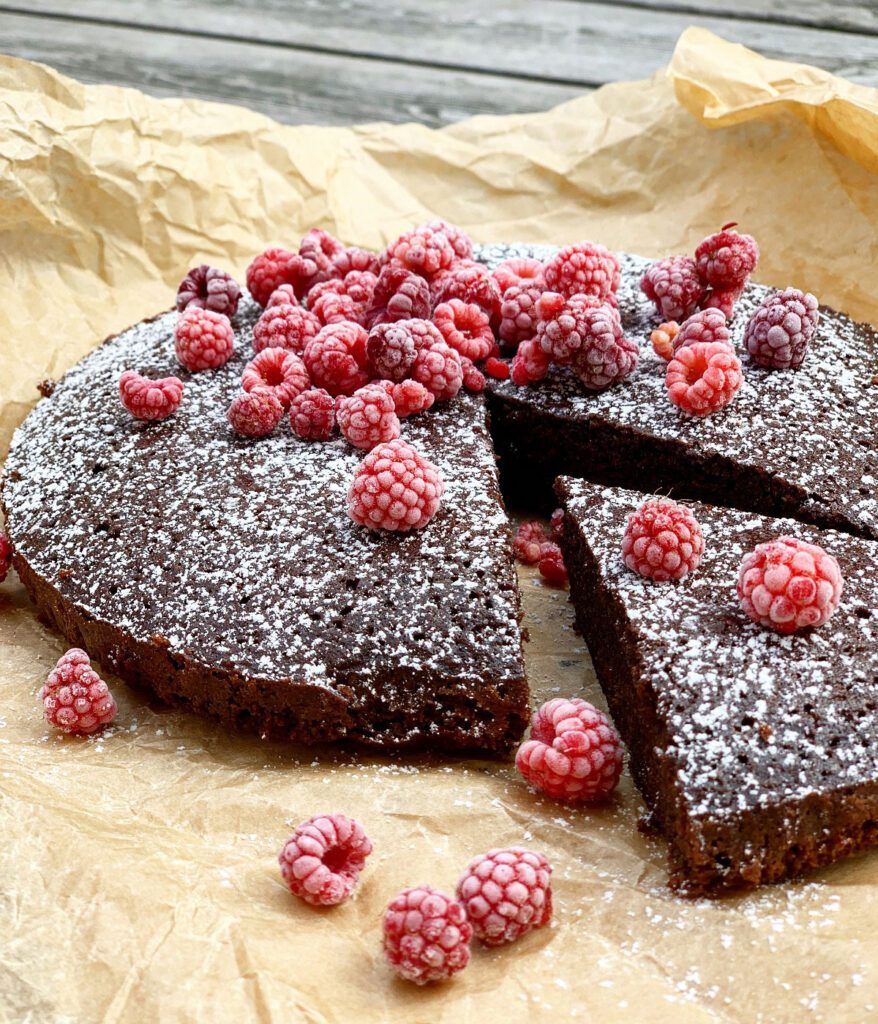 Recipe in Finnish / Resepti suomeksi
This is, yet again, one of those recipes that has been used extensively in our family, by myself and the children. This recipe is from our time in Sweden and I got given it by our neighbour over 10 years ago. I wonder how many mud cakes we have baked since? I don't think I want to know to be honest. Just like the Cinnamon Bun recipe, I know this one by heart.
Sure, I have always loved my afternoon coffee but it wasn't until we moved to Sweden that we totally got accustomed to this afternoon coffee tradition – fika in Swedish. Not a day went by that the children and I wouldn't have had some sort of fika. Best fikas were those we would have outdoors – in the forest, beach or someone's garden. We used to spend a lot of time exploring the outdoors – beaches were exceptionally beautiful in the South of Sweden.
Well, back to the mud cake. Mud cake is one of the easiest and quickest things you can bake when you are craving for something sweet but there is nothing in your cupboards to soothe that sweet tooth. Or you need to put something together quickly for dessert or that afternoon coffee table. Mud cake is also great for parties. With fresh cream and berries you can make the cake look pretty. By changing the flour to gluten free flour mix or potato/corn starch you can cater for those with gluten intolerance.
This mud cake batter is ready in a matter of minutes and the cake bakes in less than half an hour. There are no fancy ingredients, so you probably already have all you need in your kitchen.
A good mud cake is heavenly chocolaty, slightly chewy on the edges and gooey in the middle. I am yet to meet a person who doesn't like mud cake. With this recipe you can't go wrong – it has been tested so many times!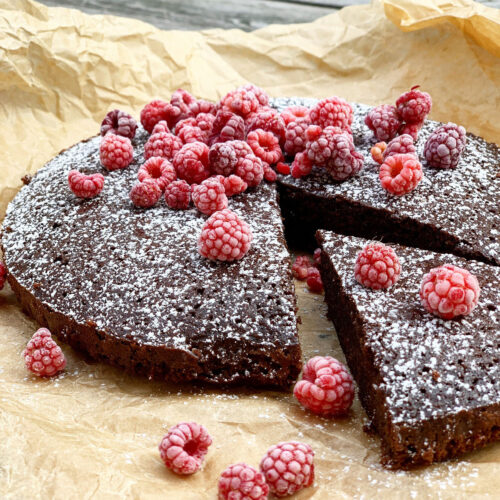 Quick And Easy Mud Cake
Ingredients
250

ml

caster sugar

3

tbsp

cacao powder

1

tsp

vanilla sugar or essence

¼

tsp

salt

150

ml

plain flour

100

g

butter melted

2

eggs
Instructions
Combine all the dry ingredients.

Add the melted butter and eggs. Do not whisk but use a spoon or wooden spatula to gently mix until all the ingredients are combined.

NOTE: Don't taste the mixture! You may want to eat it before it makes its way to the oven. Hahaha!

Pour the mixture into a lined cake pan. I use both rectangular bread form and round cake pan Ø 20 cm depending on the mood.

Bake at 175 °C for 15-25 minutes, depending on your oven. The cake should be set on the edges and slightly loose in the middle.

Let preferably cool completely before serving.