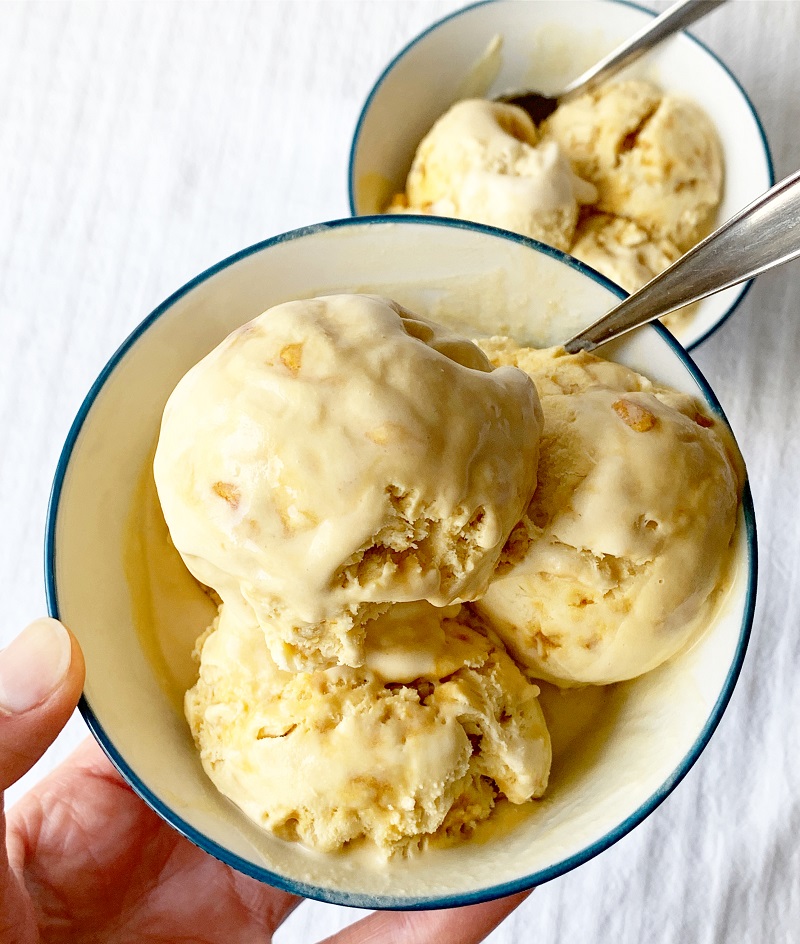 Recipe in Finnish / Resepti suomeksi
This recipe goes back to 1995 and to London, Putney, where I spent a year as an au pair. The family threw a party and this ice cream was made as dessert. I was gobsmacked how good this homemade ice cream was and of course asked for the recipe. I have made this ice cream countless of times and we are all crazy about it. But a word of warning: it is a calorie bomb and doesn't contain a single healthy ingredient.
This crunchie ice cream is pretty simple to make and no fancy ingredients or equipment are needed. This ice cream has a lovely soft, silky-like, consistency and a creamy toffee-like flavour. So, what is there not to like?! I am yet to meet anyone who doesn't like this. It is a good one to make when you want to impress your guests!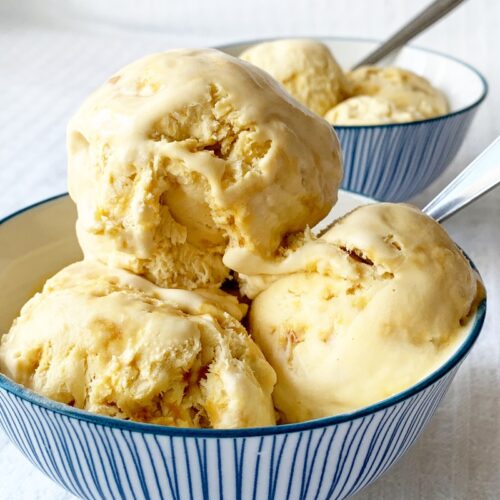 Crunchie Ice Cream
Ingredients
500

ml

whipping cream (1 pint)

2

tbsp

golden syrup

5

tbsp

granulated sugar

1

tsp

bicarbonate

1

tin

condensed milk
Instructions
Melt sugar and syrup in a pan. Boil for 4 minutes mixing it every once in a while.

Remove from heat, add the bicarbonate and stir.

Pour the mixture on a (baking) tray or cutting board covered with baking parchment. Leave to set. Break into small pieces.

HINT: I break it in a freezer bag and break it with a rolling pin into very small pieces. It is good to have a kitchen towel between the plastic bag and the rolling pin as plastic breaks easily because of the sharpness of the crunchie bits.

Whip the cream and fold in the condensed milk and crunch.

Pour into a container and freeze overnight.