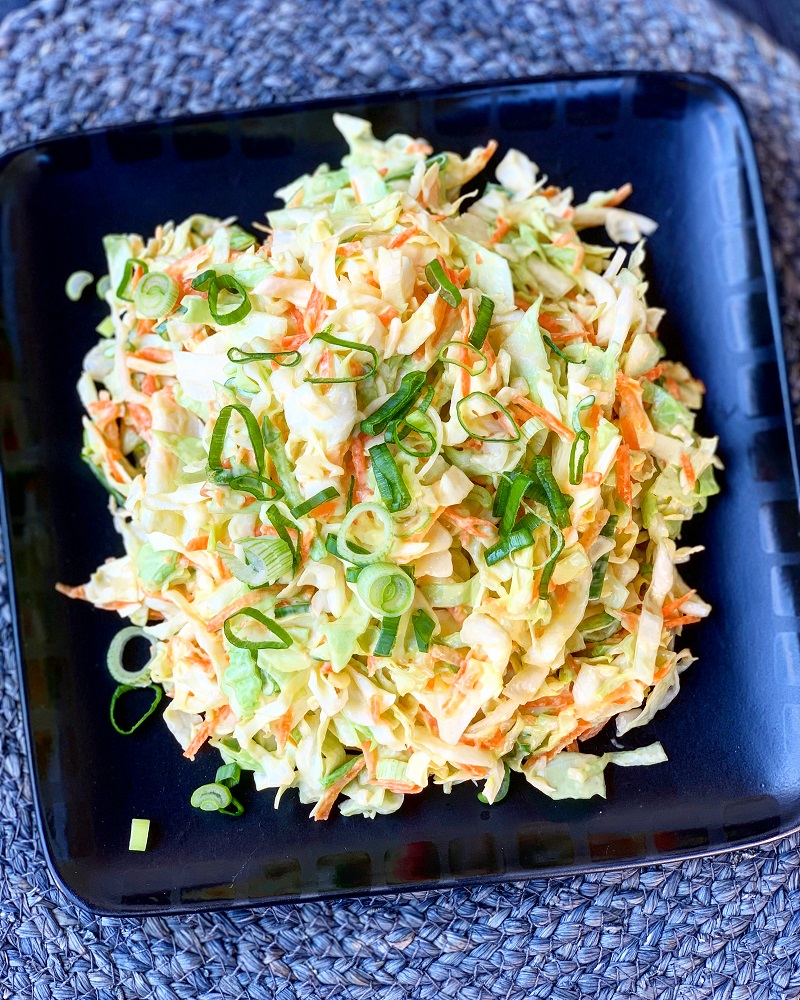 Recipe in Finnish / Resepti suomeksi
Coleslaw is one of our summer favourites. It goes well with anything that comes out of a barbeque and is a must with hamburgers. In our house some of us pile coleslaw in between the burger buns with the rest of the fillings, while others eat it as a side dish in a more civilised and less messy manner.
Coleslaw can be seen at our dinner table all year round but during the summer months there is a definite peak in our coleslaw consumption. Coleslaw is at its best during summer while new season's cabbage, carrots and spring onions are available in stores.
By the way, homemade coleslaw doesn't get any easier than this! You just chop cabbage, carrots and onions and mix it with mayonnaise. Super easy!
New season's cabbage is softer and salad is ready to be served as soon as you have mixed all the ingredients. When using "normal" cabbage I recommed you to make the coleslaw ready say 30 minutes before serving it. This way you allow the cabbage to absorb flavours from the mayonnaise and also soften a little.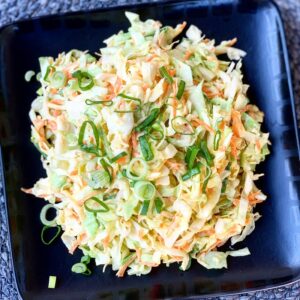 Simple Coleslaw (V)
Ingredients
500

g

cabbage (amount approximate)

2-3

carrots

2-3

spring onions with green stalks or 1 small yellow onion

100

ml

mayonnaise (vegan if desired)

(½

tsp

salt)
Instructions
Chop cabbage and onions finely. Grate the carrots coarsely.

Mix all the ingredients and season with salt if necessary.