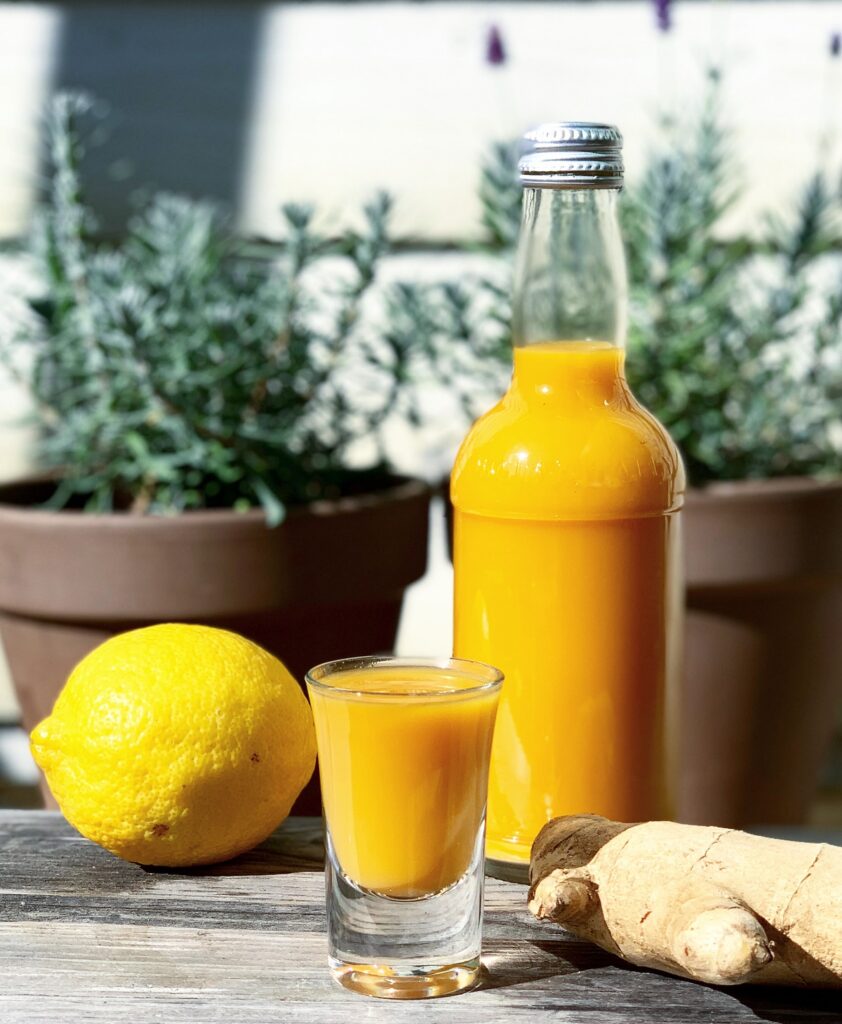 Recipe in Finnish / Resepti suomeksi
This drink is a real bug repellent! I got this recipe from a friend few years ago, and I have been sharing it to everyone I know who has mentioned they are suffering from flu-like symptoms.
In our family everyone drinks this "medicine" willingly. It burns the throat nicely and you just feel the bugs get washed down with it. The combination of sea buckthorn, ginger, lemon and honey is effective and tastes pretty good too.
You need to get coldpressed sea buckthorn juice for this. In Finland you can get it in any average supermarket. Unfortunately I am not sure how easily it is available elsewhere. In Amazon it seems a bit pricey.

Sea buckthorn is a vitamin-C bomb and that's why it is used in this recipe. If you try any other coldpressed juices, like orange, let me know if it works.
This recipe makes just over a litre of juice. Store it in the fridge where it keeps several days. Drink a shot glass of juice at a time when ever you feel like you are in need!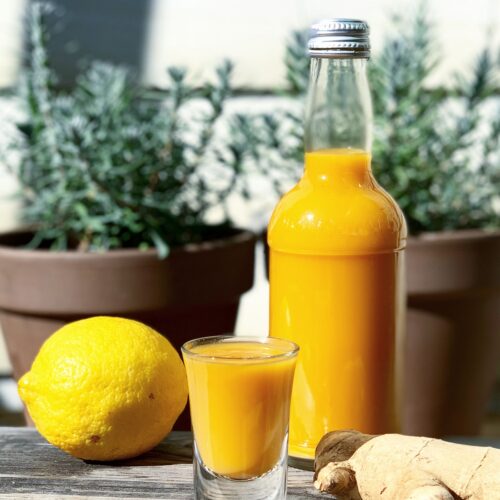 Sea Buckthorn Ginger Shot
Ingredients
500

ml

coldpressed sea buckthorn juice

600-700

ml

water

300

g

fresh ginger

2-3

tbsp

honey

1

lemon squeezed
Instructions
Boil the water and let it cool to room temperature. Or use bottled water, then you don't need to boil it.

You don't need to peel the ginger. Just wash and cut into smaller pieces. Blend the ginger with a suitable amount of water or sea buckthorn juice in a blender.

Combine all the ingredients and let sit for a while. I would say a minimum of 30 minutes.

Strain the juice with a cheesecloth or similar, put in bottles and refrigerate.